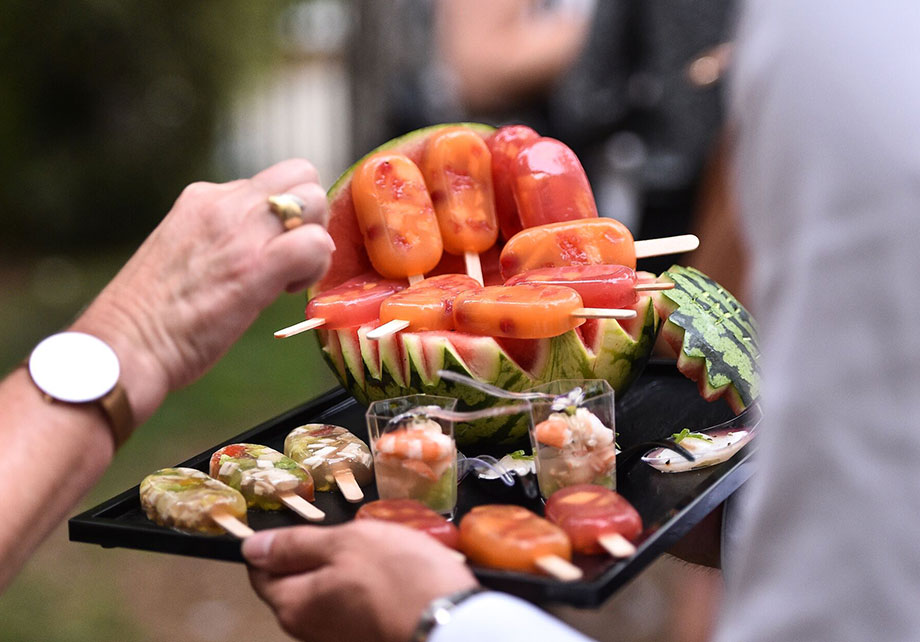 Let your needs speak for you !
'Le Château Bourgogne' guides you for all your events, private or professional. The Chef Gonzalo Pineiro and his team cook for you a customized menu ! They can come everywhere you want (at home, in a meeting room etc...) or do a delivery. From 5 to 5000 guests, everything is included : table linen, crockery and service.
Gonzalo Pineiro's cuisine is full of creativity and flavours, made with fresh products from local producers.
For all your requests, please contact Myriam Neveux, your chosen intermediary : @email.
References
Palais des congrès de Dijon, Palais des Congrès de Beaune, Château de Marsannay, Château de Brognon, Château d'Arcelot, Château de Brochon, Château de Trouhans, Bastion des Hospices de Beaune, Circuit de Prenois, Cellier de Clairvaux, Château de Meursault, Salles communales (exemple : Couternon, Varois et Chaignot, Ruffey les Echirey), La Chassagne à Fauverney…
Le Château Bourgogne is the accredited catering service for the Dijon Palais des Congrès.